Liz Ford
Director
I became part of the Birkbecks Jewellers team in 1971 alongside my husband Michael and his parents Miles and Helen Ford (nee Birkbeck). New to the industry, it would be an understatement to say that I was totally overwhelmed… So much to learn!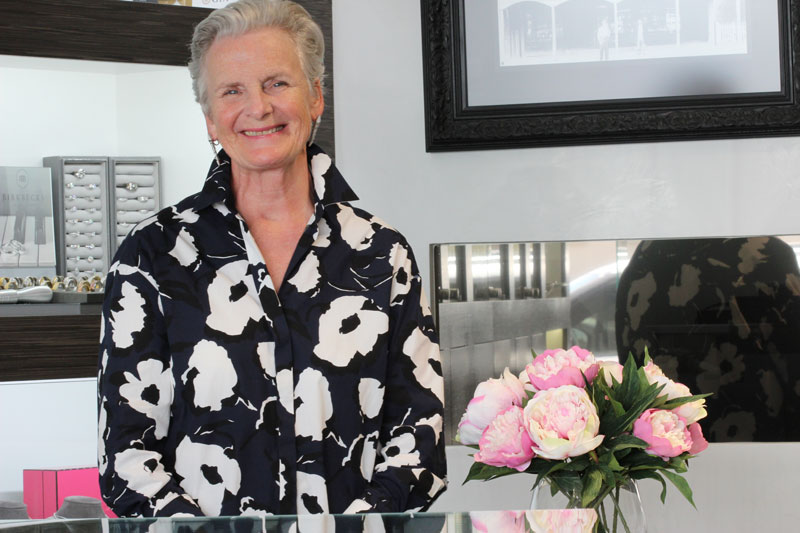 Miles kindly suggested that maybe I could set up a daily sales journal to chart the products sold to establish Best Sellers – a forerunner to any retail software package available now – that at least gave me my own place to start and the rest happened over the next, soon to be, 50 years!
Time off for children – Joanne and Julia – and tennis, I worked alongside Michael until we sold the business in Nerang St Southport at the end of 2010 and retired.
2015 Julia, now with 2 daughters of her own – Ivy and Jasmine – who were ready to embark on school life, sat down with me to discuss the possibility of a partnership to re-establish Birkbecks Jewellers. In a crazy, full on 3 months we found our new location, fitted it out, then stocked it. We hired staff, and with the help and support of Michael, and a few other key figures, Julia and I celebrated the opening of our new shop here at Ferry Rd in Southport on the 15th June 2015.